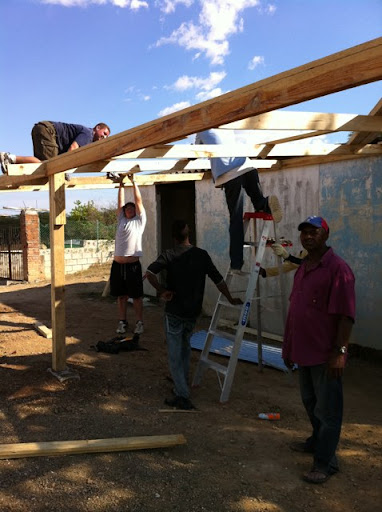 We had an awesome day yesterday! We were able to get at awning started and will finish today. The sun was so hot, but it has been so much fun. Many of the fathers of children in our program helped with the construction
The children were watching and playing around all day. We gave them toys, stickers and lots of chalk. We also feed the children and they are always so thankful to how God is providing.
We gave 4 more Bibles to new sponsored children. The team from America is very good and they are having the time of their life!